Regular price
Sale price
$9.00 NZD
Unit price
per
Sale
Sold out
This is the classic household staple, clover honey which we all know and love. Clover honey is popular for its light clean colour, and sweet delicate taste.
Our clover honey is sourced from a variety of sites around the Manawatu where the honey bees can happily forage on paddocks of beautiful white clover. 
Tasting notes: Cinnamon, Saffron, Black tea, clotted cream fudge, orange zest & Lemon
We don't add anything extra to our honey, it is 100% raw, natural pure honey. The colour and flavour of the honey comes from the plants the bees visit, and their nectar sources. This gives the honey from each suburb its own unique flavour and colour. 
Note: Colours may vary slightly from photos. 
250g, 500g and 1kg quantities are all packaged in a glass jar. Anything over 1kg is considered bulk and is packaged in a white pail.  
Store at room temperature away from direct sunlight. All honey will naturally crystalise over time. Simply place the jar in a bath of warm water to melt the sugar crystals back down to have a clear runny honey again
Share
View full details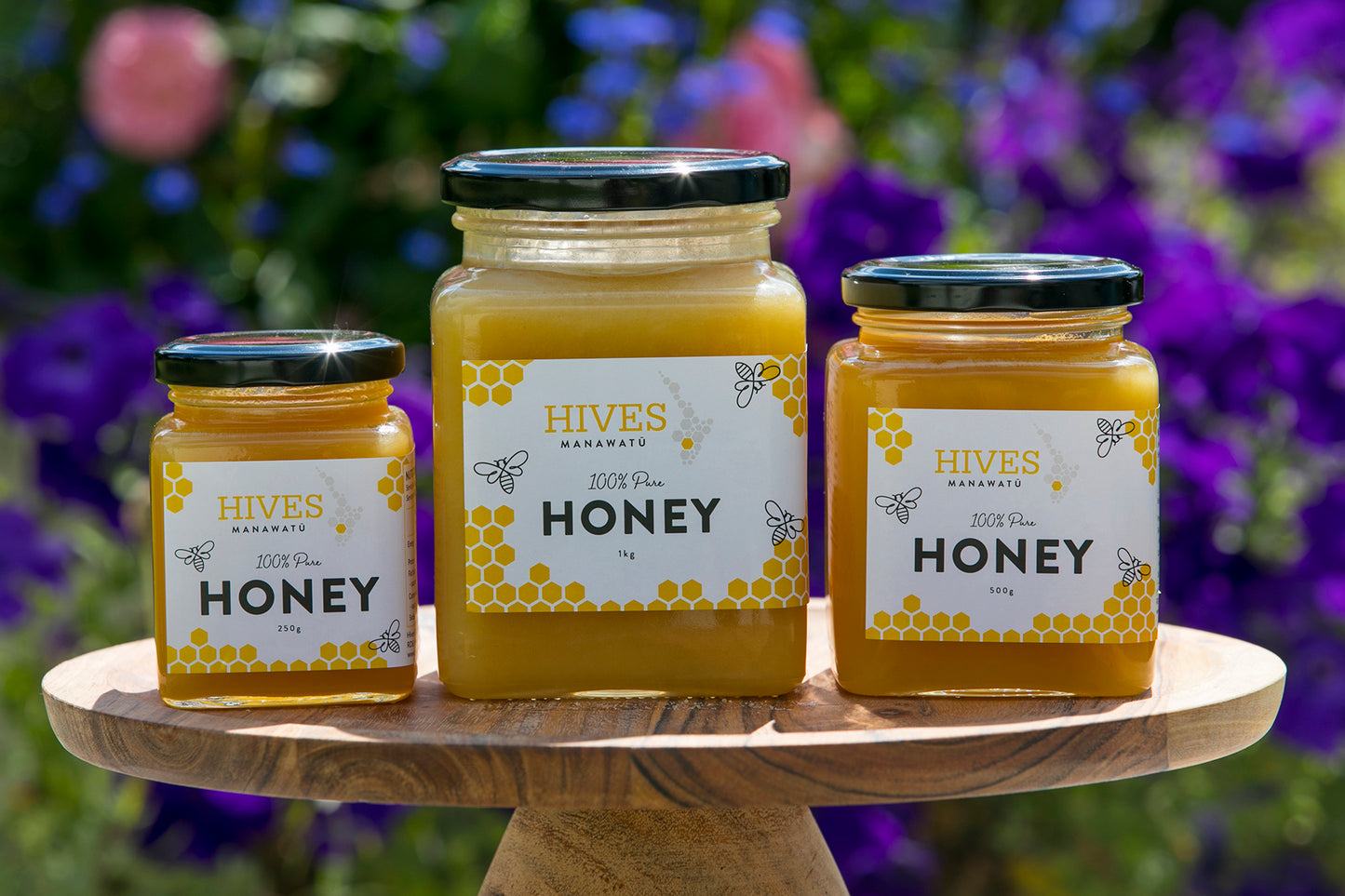 Very nice honey just like it was when I had my own hives years ago Silky smooth